Si quieres convertir a tus visitantes en clientes fieles la segmentación y personalización de tu marketing es fundamental.
Esto quiere decir que deberías conocer lo mejor posible a tus usuarios para poder ofrecerles aquello que les interesa, y esto se consigue gracias a la segmentación.
¿Pero cómo puedes saber más de tus usuarios?
La mejor técnica es preguntando.
En Marketing Ninja tienes disponible un curso completo para ayudarte a crear encuestas, pero en este artículo aprenderá cómo crear mini-encuestas con Convertful que te ayuden a identificar a tus usuarios para personalizar tu marketing.
Enlaces mencionados en el artículo:
You can now create survey-like widgets both with or without input fields on each step. Widgets without email field will use an email provided during the browsing session (if a visitor already subscribed to any of widgets providing the email) or will keep the answers visitor chose until he provides the email to send them once he does.
Example 1. Survey without input fields
To implement this one, add a pair of actions to each button:
• Apply tag relevant to the answer to your integration
• Switch to the next question's screen
Example 2. Survey with radio buttons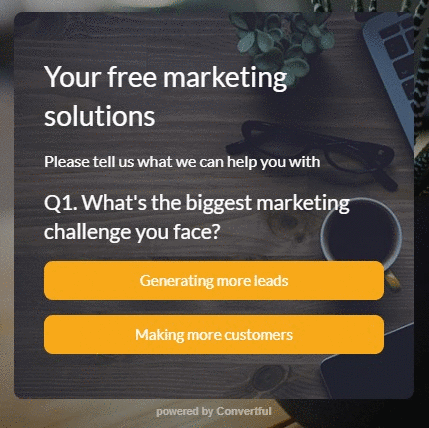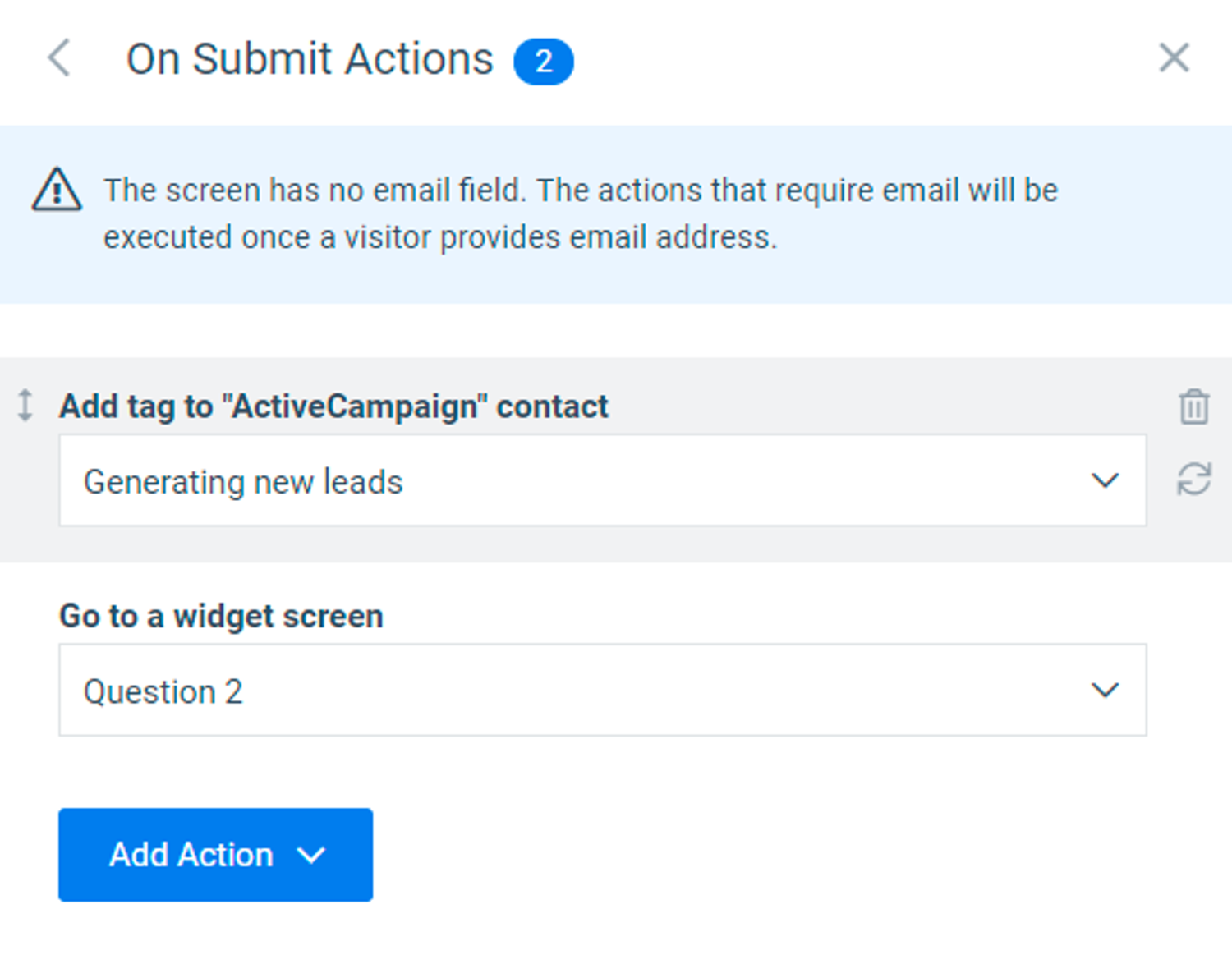 To iplement this one, add a pair of actions to each step's button:
• submitting data to the integration
• switching to the next question's screen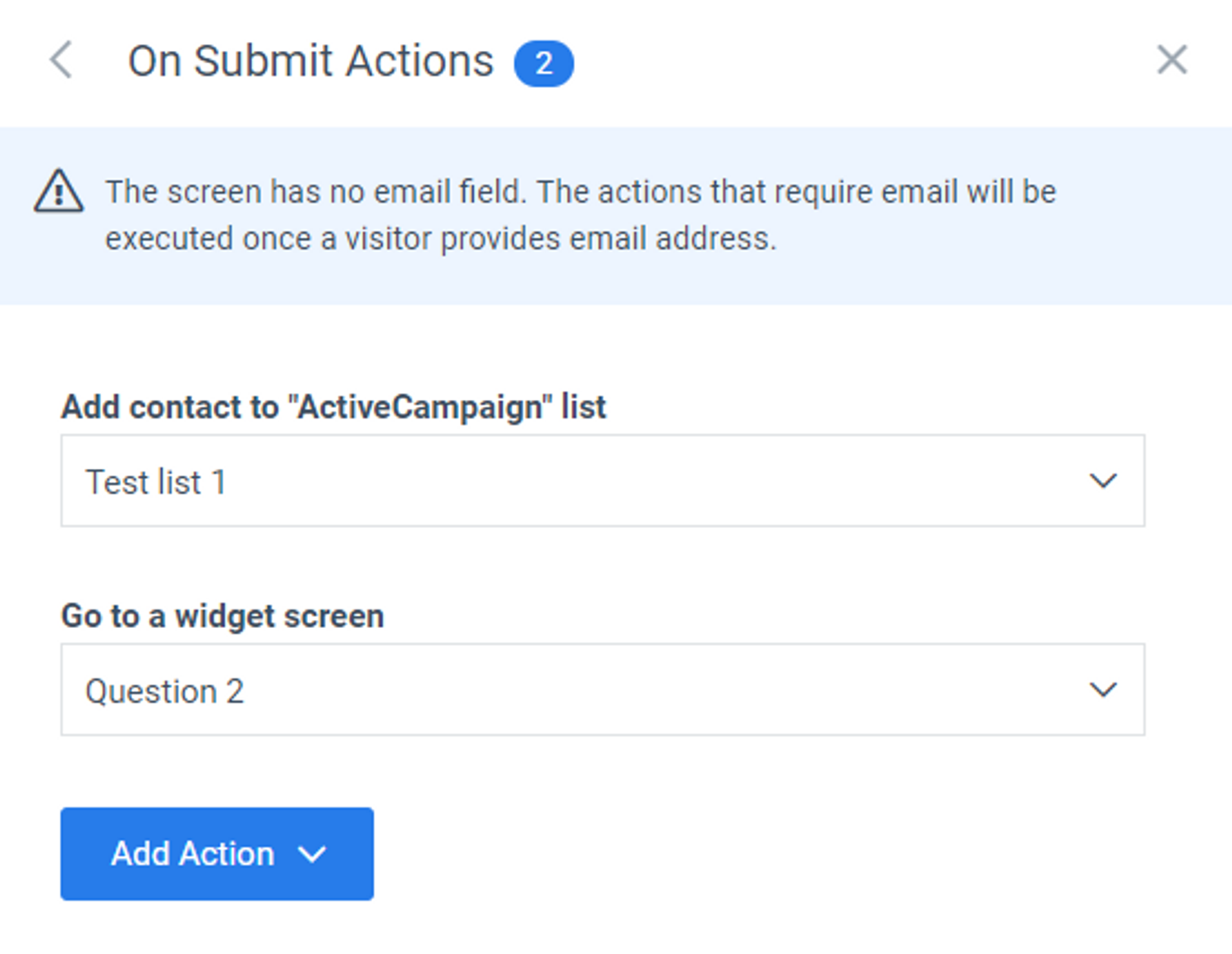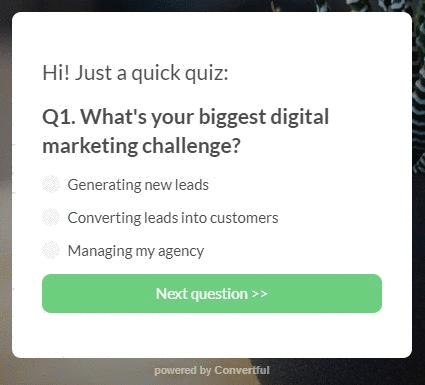 Ejemplo 3. Survey con desplegable